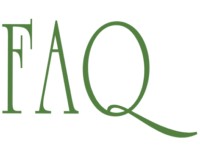 WHAT IS THE XRCO?
The X-Rated Critics Organization was founded in 1984 to give writers and editors from the adult entertainment industry a voice in selecting the yearly best in X-rated movies. The purpose was, and still is, to award works of excellence, recognizing specifically the unique qualities of sexually explicit films.



HOW ARE THESE INDIVIDUALS REWARDED?
The XRCO AWARDS SHOW is an annual event where winning individuals or companies are honored by being presented a trophy in their individual categories.



WHEN & WHERE IS THE XRCO AWARDS SHOW?
Traditionally, it takes place during Spring in Los Angeles.



DO YOU ALLOW MEDIA ALLOWED INSIDE TO COVER THE XRCO AWARDS SHOW?
Legitimate, pre-approved media may be granted admission at our discretion.



WHO CAN ATTEND?
This is a private event that is not open to the public. Only recognizable members of the adult industry and XRCO Members are allowed entrance. Any guys trying to sneak in will be castrated or forced to be the target in a bukkake movie.



HOW MUCH ARE TICKETS?
There ARE no tickets. This is a FREE event. Once the time and date is announced, phone or e-mail reservations will be accepted from people in the industry and XRCO members. Reservations are strongly recommended, but people at the door who know most of the people in the industry will be on hand to "weed out" fans trying to sneak in. Again, reservations are strongly recommended - don't assume.



CAN I VIDEOTAPE AT THE AWARDS SHOW?
Generally, no. Wicked Pictures, in exchange for helping with the costs of trophies, etc. has traditionally been granted "perpetual rights" over the many years to videotape. Sometimes they do film; sometimes not. Regardless, their help should be appreciated by all. It must be stressed that this has absolutely nothing to do with who wins awards. Under special circumstances we may be able to grant others permission to tape - providing Wicked agrees. Additionally, the XRCO reserves the right to ban anyone (unauthorized) caught taping the event from attending future XRCO functions.



WHO ARE THE MEMBERS OF THE XRCO?
The XRCO remains an organization of, by, and for currently working critics who keep up-to-date on the releases in the industry. Voters include writers from a wide range of adult publications and Internet sites. Many members work full time at this occupation; some even have degrees from Universities with emphasis on Film Criticism. Current XRCO Members can be found listed HERE.



HOW DO MEMBERS REMAIN ACTIVE?
Members are re-evaluated yearly to determine if they are still active in the business, still qualified, and participate in the nomination and voting process. Anyone not participating is placed on the "inactive" list for one year and, if found to still be lacking and not participating after that time, are dropped. There may be wood in the biz - but we try to eliminate deadwood in the list of members.



HOW DOES ONE BECOME A MEMBER OF THE XRCO?
The most common method is by referral from a fellow member or an Editor from an adult publication. Although membership is not handed out lightly, anyone who feels qualified and has reviews published on a regular basis can APPLY by contacting the XRCO by E-Mail at the link provided on the menu (above). It must be stressed that potential (and current) members need a WIDE knowledge of the business (companies, performers, titles,) to be considered for membership AND must have seen sufficient titles during the voting period to feel comfortable and qualified to vote in the majority of the categories.



IS THERE A MEMBERSHIP FEE?
No.



DO MEMBERS VOTE IN EVERY CATEGORY?
Members can vote in any or all categories, but are asked to only vote in areas they feel qualified.



HOW DO YOU DECIDE ON THE NOMINATIONS?
Once a year members are asked to submit their noms. These are carefully examined and used as a basis to create the full noms list.



WHAT TIME PERIOD DETERMINES ELIGIBILITY FOR NOMINATIONS?
Noms go by the calendar year from January 1st through December 31st.



WHEN IS THE ACTUAL VOTING?
Once the noms are released, members are provided voting instructions.



HOW DO MEMBERS OBTAIN MATERIAL FOR REVIEWS, NOMINATIONS, AND VOTING?
We expect that, if a person is sufficiently qualified to be a member, they already have resources to this effect (review copies, etc.).



ARE MEMBERS EXPECTED TO WATCH EVERYTHING?
No. That would be impossible - there is simply too much on the market for any one person to see everything. The beauty of the XRCO is that it allows critics the opportunity to play favorites based on what they see during the year. If a particular performer stands out to them, or a specific title really shines in their eyes, then this is the place where they can bring it to attention of other members.



HOW DOES THIS AWARD SHOW CONFLICT WITH OTHER SIMILAR EVENTS (LIKE THE AVN AWARDS SHOW, FOR INSTANCE)?
It does not conflict in any manner. These are two entirely different events held at different times. The AVN Awards Show (open to the public as a ticketed event) is put on by a business for the industry and is influenced by reviews and articles in their fine publication. The XRCO event (not open to the public) is put on by the people in the industry and is carefully amalgamated by members' input throughout the world with no undue influence from any involved sources, companies, or individuals. Yes, a few of the XRCO members do work at AVN, but this is handled in a way that no conflict of interest occurs.



I SAW SOME GREAT THINGS THAT I FELT SHOULD BE NOMINATED THAT YOU MISSED COMPLETELY. WHY?
Simply put, there are so many releases that it is inevitable that, not only will some possibly great releases be overlooked (or just miss the cut when noms are solicited), even some companies will be left out in the cold. It is not on purpose. No companies or performers or directors are eliminated or blackballed for any reason - not even Kurt Lockwood.



HOW IS THE TROPHY GIRL (AKA HEART-ON GIRL) CHOSEN?
Dirty Bob conducts auditions in Ohio for lap dancers throughout the year, and... SERIOUSLY, at this time we simply choose a person who has impressed us as being a reliable Up 'N Cummer who is deserving of the added publicity that will result by being the trophy girl. We have also been known to add a second honorary Trophy Girl for various reasons.



HOW ARE THE SHOW'S CO-HOSTS CHOSEN?
Very carefully. Anyone interested in being considered for this high-profile co-host position at the awards show should CONTACT us ASAP.



WHY ARE THE TROPHIES SHAPED LIKE A BIG HEART?
Tradition is the easy answer as the first shows were held around Valentines Day. Another possible response would be to say that awards are given to those who pour their heart into this industy. This is also why the Trophy Girl is also called the (cough-cough) Heart-On Girl.



THE WINNERS GET TROPHIES - DO THE NOMINEES GET ANYTHING IF THEY DIDN'T WIN IN THEIR CATEGORY?
Not directly. Being nominated itself is considered an honor - and winning is icing on the cake, so to speak. Due to strong interest, we have also made special arrangements with the company which makes the trophies for an "I Was Nominated" customized trophy that is available only to those nominated (for ANY year). Click HERE for details.



BRIEFS OR BOXERS?
In this biz? Neither.